Design Your Agricultural Building
Your Agricultural Building Professionals
Our dedication to creating long-life agricultural buildings is at the heart of our expertise. Each of our structures, be it for farm buildings or other purposes, offers a level of customisation – from size to roof type, colour, and openings.
Choosing us means opting for quality and reliability in the UK. When you seek durability and functionality, remember that we are the trusted choice for many nationwide. Your building, tailored by you, perfected by us.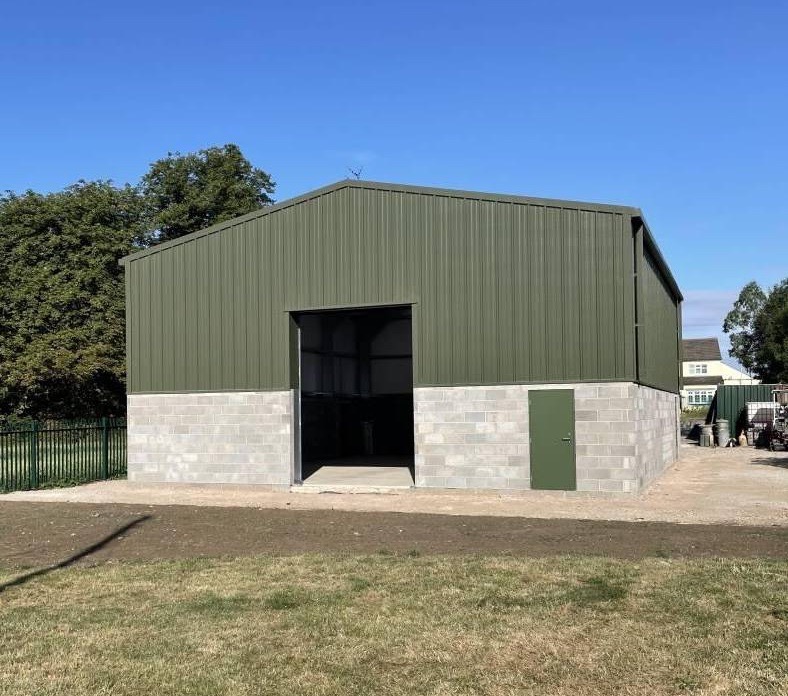 When it comes to farm sheds and agricultural buildings for sale, many options present themselves.
Here is why we stand out as the go-to choice in the UK:
Bespoke Design:

We understand every need is unique. That is why we allow you to tailor your building specifications, ensuring you get a structure that fits your requirements.

Unparalleled Quality:

Our dedication to quality is unwavering. With us, you do not just purchase a building; you invest in a lasting structure built with precision and care.

Trusted UK Experts:

We are trusted experts in the agricultural building sector, serving many customers across the UK.
In addition to agricultural and farm buildings, we also focus on maintaining and improving existing structures. Our suite of services ensures your steel buildings stay robust, weatherproof, and appealing:
Roof and Wall Cladding Renewal:

Renew your roof and walls to improve their look and make them last longer.

Insulated Cladding Replacement:

Upgrade your building's cladding with our insulated options for improved efficiency and aesthetics.

Damaged Cladding Renewal:

We precisely address wear and tear, renewing any damaged cladding to its original state. 

Trims, Gutters, and Pipes Renewal:

Our team ensures every part of your building is in optimal condition, from damaged trims to worn-out gutters and rainwater pipes.