Design Your Industrial Steel Building
Industrial Steel Buildings
Your Industrial Steel Building Professionals
At the heart of our offerings are industrial steel buildings. We at Bespoke Steel Buildings & Cladding Ltd pride ourselves on delivering tailored solutions to your specifications. Every building we craft can be adjusted for size, roof style, colour, and desired openings.
Our industrial steel frame buildings have the perfect blend of quality and functionality. When you choose us, you get superior steel buildings and partner with a trusted name in the UK.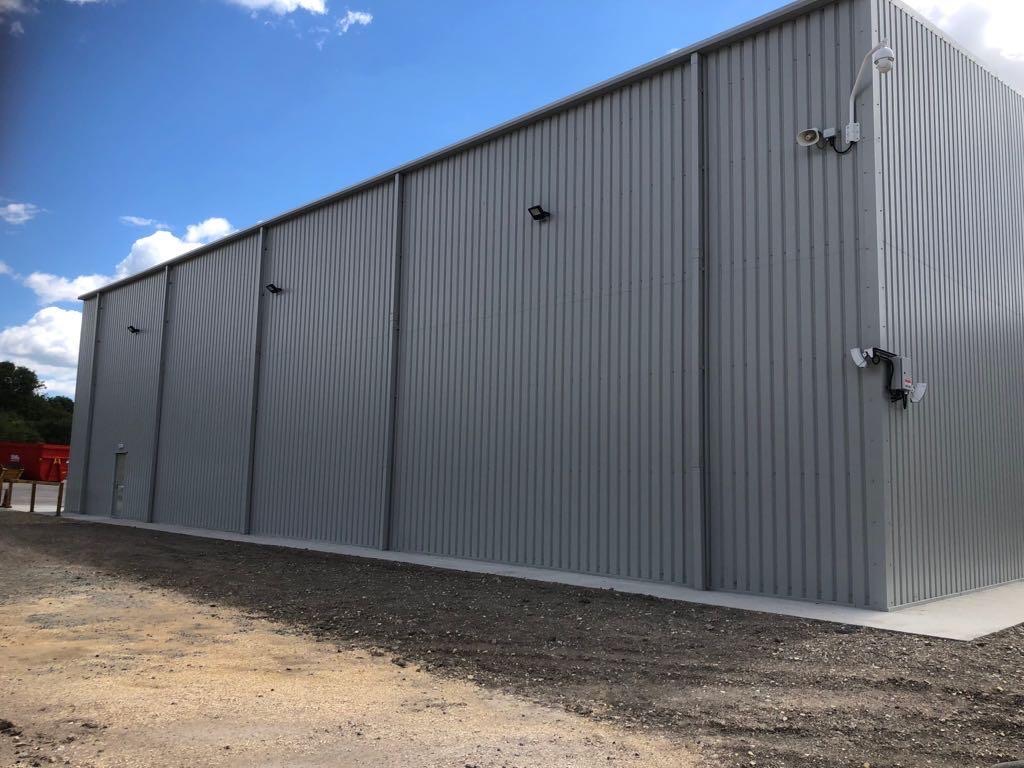 Searching for industrial units for sale, especially industrial steel buildings, can be daunting. You are met with a tonne of options. 
Here is why partnering with us is your best choice:
British Craftsmanship:

We have built our reputation on delivering top-quality structures that proudly represent UK expertise.

Bespoke Solutions:

Your specifications drive our designs. We provide tailored solutions, ensuring every building meets your unique needs.

Trust and Transparency: With a legacy of trust, we ensure transparency in every project.
In addition to making steel buildings, we also provide services to improve and care for them. These services allow us to take care of existing industrial steel frame buildings so that you can get the most out of them. 
Here is what you can expect from our additional services:
Cladding Renewal:

Whether it is the roof or wall cladding, we handle renewals, ensuring longevity and aesthetic appeal.

Insulation Upgrades:

Transition from un-insulated cladding to insulated variants for better energy efficiency and comfort.

Damage Control:

We are adept at renewing damaged cladding, and restoring the integrity and look of your building.

Trim and Rainwater Maintenance:

From damaged trims to gutters and rainwater pipes, we ensure seamless renewal, keeping your structures weatherproof and elegant.