Custom-Made Steel Storage Buildings
Your Steel Storage Building Experts
At the forefront of our expertise are our steel storage buildings. We excel in creating cold-rolled steel frameworks tailored to distinct specifications. Adjust the size, select an appropriate roof type, or personalise with colours and openings; the choices are vast and yours.
We stand distinct among UK steel building providers. Our niche lies in crafting storage barns and buildings to meet client needs. With deep-rooted British expertise, we are committed to delivering a bespoke experience. Trust in us to transform your vision into reality.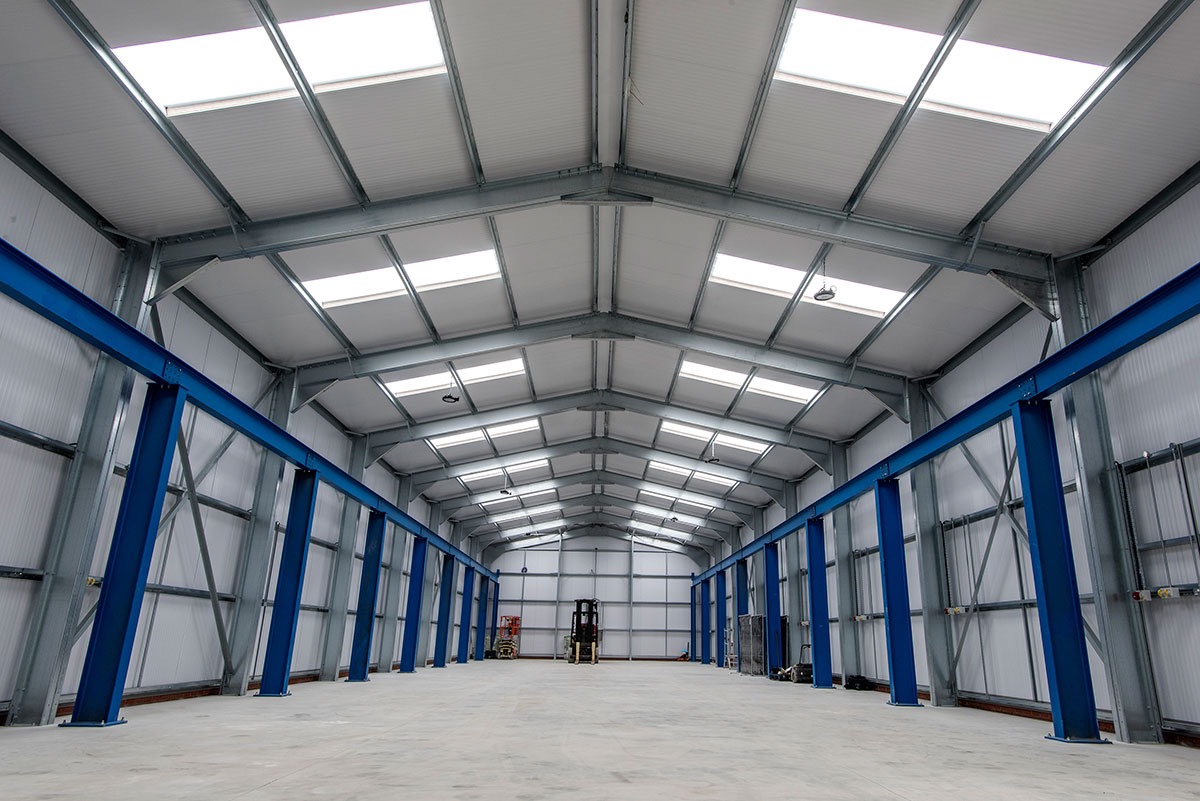 Standing out in the steel and metal construction market requires commitment, quality, and a clear edge. 
Here is why you should partner with us for your next project:
Expertise in Steel

: We specialise in steel storage buildings, ensuring robust and long-lasting structures tailored to your needs.

Diverse Range

: From metal storage units to metal barns, our portfolio covers a broad spectrum, offering solutions for every need.

Trusted in the UK

: Rooted in British craftsmanship, we are the trusted choice for clients across the UK, promising quality, authenticity, and a genuine understanding of local needs.
Alongside crafting bespoke steel storage buildings and storage barns, we're dedicated to rejuvenating and repairing them. For existing structures that demand attention, our UK clientele can rely on these specialised services:
Roof and Wall Refresh

: Roof and wall cladding renewal to extend your structures' life.

Insulation Upgrades

: Transition from un-insulated cladding to insulated variants, enhancing energy efficiency and comfort.

Damage Repair

: Restoration of compromised cladding, ensuring the integrity and aesthetics of your building remain intact.

Essential Maintenance

: Revive and replace damaged trims, gutters, or rainwater pipes, ensuring flawless functionality.